Site designed/maintained by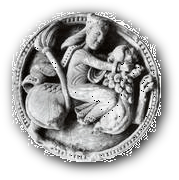 VISITS & WALKS 2013

APRIL Saturday 13th
SPECIAL VIEWING OF KEYNSHAM MOSAICS ETC.

26 members attended the Pixash Lane store and were shown round by Sue Fox from BANES. As well as the mosaics and stonework from the abbey we saw finds from the Coombe Down stone mines and some small finds, such as Roman coins that are not usually displayed.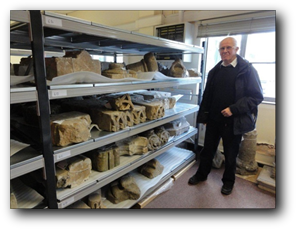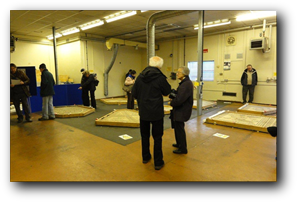 MAY Sunday 5th
THE DRAMWAY CIRCULAR GUIDED WALK

Chris Quarry from the Kingswood Heritage Museum took a group of members on a circular walk from the Lock-Keeper down to Londonderry Wharf, up to Willsbridge then along the railway path and back down the other branch of the Dramway to the Avon opposite the old Polysulphin works. He showed us various remains of the tracks, buildings and other structures surviving from the horse-drawn railway.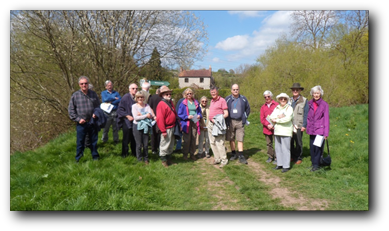 JUNE Tuesday 11th
REDCLIFFE CAVES GUIDED TOUR

We had a very comprehensive 2-hour tour, first of the area above the caves - including the hermit's cave - and then of the actual caves, although the area accessible is only about a third of the whole. The guide for our 22 members was Alan Gray, who had given us a talk on the subject a few months before and is the leading authority on the history of the caves.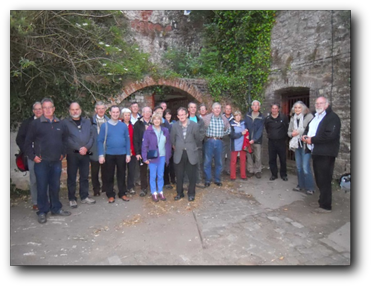 JULY Wednesday 17th
ACTON COURT - GUIDED TOUR
Fifteen members enjoyed a hot afternoon tour of the grounds and the wing that is all that remains of this remarkable survivor from Tudor times. The upstairs layout and wall decorations gave a flavour of what Henry VIII would have experienced when he visited in 1535.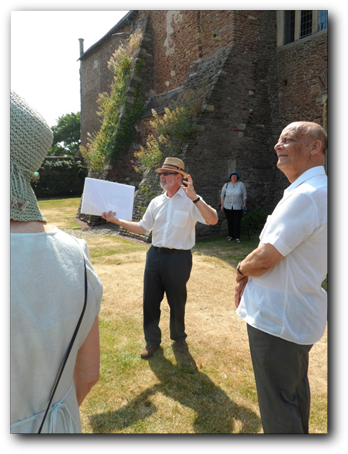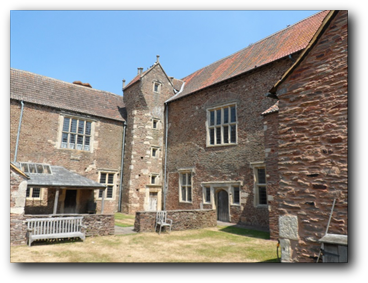 AUGUST Sunday 4th
KEYNSHAM PARK- GUIDED HISTORY WALK

Three of our committee took groups of members of the public on a walk around the Memorial Park and surrounding roads, explaining the various memorials, the previous use of the land and nearby features including the Abbey ruins and now-demolished houses. Some visitors then went to tour the Parish Church.

AUGUST Wednesday 7th
KENILWORTH CASTLE & LEAMINGTON SPA

About 30 members and friends travelled by coach to Kenilworth Castle, where we had a most informative guided tour of both the Castle and the re-created Elizabethan garden. We then went on to Leamington Spa, where we visited the old spa baths, museum and the restored Victorian Jephson gardens.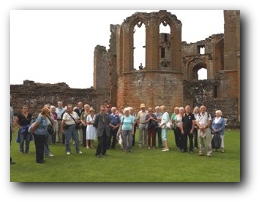 SEPTEMBER Saturday 7th CORSHAM, WILTSHIRE
A small group visited Corsham for a guided tour of the 17th C Almshouses and the remarkable schoolroom built by Lady Margaret Hungerford; this was followed by a tour of the centre of the town, in which Simon Williams gave an informative and entertaining description of the many historic buildings still surviving.