Site designed/maintained by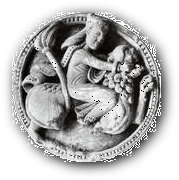 VISITS & WALKS 2014
APRIL Wednesday 30th
VISIT TO THOMAS WARE'S TANNERY, BEDMINSTER, BRISTOL

A group 27 members stepped into a piece of living industrial history with a guided tour of the largest remaining traditional tannery in Britain, led by director Barry Knight. We learned the processes by which the hides are treated, stood by the tanning pits in which they soak and watched the machines that roll them. Not to mention the powerful smells that are a by-product of some of the treatment! At the end we watched elbow grease in action and held some of the finished products. The company has outlasted its rivals by turning from shoe leather to niche products where the Made in Britain label counts for more than the lowest price. This was an evening that everyone will remember.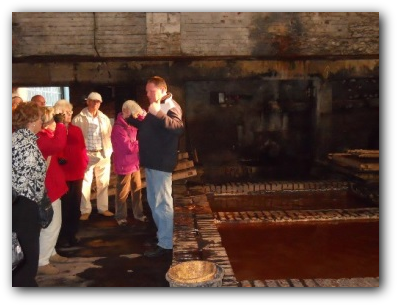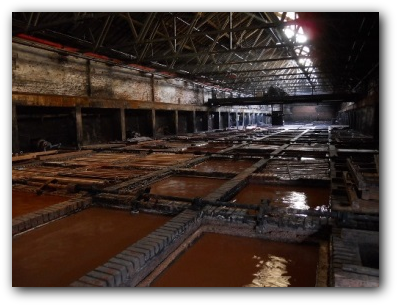 MAY - Wednesday 14th - WITLEY COURT AND LEDBURY
JUNE Saturday 7th - MIDFORD - CANAL AND RAILWAY WALK

JULY Saturday 5th
CHIPPING SODBURY - GUIDED WALK

Local historian Jim Elsworth led a group on fascinating tour of a small town with a long and varied history. The main streets contain a huge number of buildings that have changed much over the centuries but still stand; it takes an expert eye to spot the many alterations and added facades. Further from the town centre, we saw the remains of mills and evidence of past industries.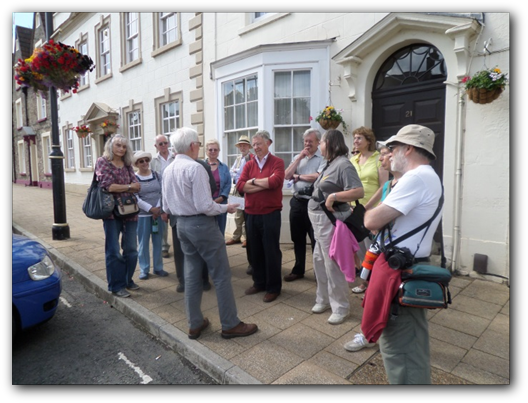 A group of thirty-five enjoyed a varied day, starting with a visit to one of Britain's two Victorian transporter bridges. There was a choice between crossing on the suspended gondola or walking the steel gantry 200ft above the River Usk. We then moved on to Tredegar House, now owned by the National Trust, where we had an "Upstairs Downstairs" tour and discovered how successive generations of the Morgan family accumulated great wealth and then lost it. The day was rounded off by a short stop at Tintern in warm sunshine.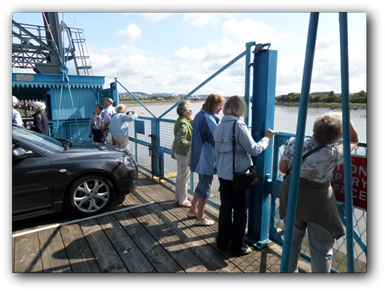 SEPTEMBER Saturday 6th
WELLS, SOMERSET - GUIDED WALK

Sixteen members and friends enjoyed a walk around the Cathedral precincts and the Market Place, guided by Society member Bob Porton. With a knowledgeable guide to point out the details, the richness and significance of the hundreds of figures carved on the magnificent West Front of the Cathedral became apparent. Around the corner, we learned the story of Vicars' Close, the oldest residential street in England; it was built to make sure that young assistant clergymen had somewhere secure to live, so they had no excuse for being late for early morning services!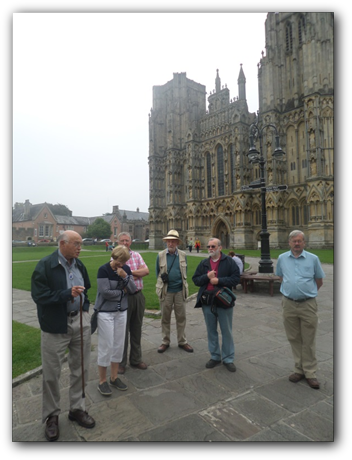 AUGUST Wednesday 6th - NEWPORT - TRANSPORTER BRIDGE AND TREDEGAR HOUSE